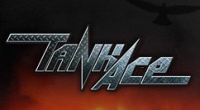 Free MMO Shooters are a great relief from repetitive Free MMORPGs. A few years ago, some developers threw in some good TPS and FPS. A few of them were based on World War II tank warfare. We must admit that there were some excellent games. However, it is pretty heart breaking to see that those games have failed to stand the test of time. While decade old RPGs are still going strong, most of the tank shooters look badly outdated and abandoned. Learning from their mistakes, Tank Ace emerges as a game that has the capabilities to revive the genre.
Tank Ace comes from a fairly new development studio named BOB studio. The game is published by GameCampus, a company which recently made headlines with their game the Scarlet Legacy. However, Tank Ace is considerably different than the publisher's other titles which mostly include RPG and sports games.
Background and Setting
Instead of a weird and twisted fantasy based story, players in Tank Ace get to live a real life scenario. Like most tank based shooters, Tank Ace takes you back to the time of Word War II. The game allows the players to choose from the actual World War II factions including Russia, Germany and USA. The funny thing is, no matter which nation you choose, your character will remain an anime styled Japanese character. So, this boy or girl is actually the hero and part of the story. His or her village has been destroyed during a tank battle between two superpowers and now he or she is on a mission to stop the tanks.
Tanks
The game accurately features nearly twenty different tanks used by the US, Soviets and the Germans during the World War II. It is estimated that around 80 different tanks were developed and used during the World War II. The game is expected to offer more of these tanks in the game. Keeping the machines close to reality, these are the stats for each tank.
Destructive power – This describes how much damage you can deal to your enemy. It changes with the ammo.
Range – This is the range or distance of your attack. It also depends on the type of ammo
Elevation –This defines the vertical degree up to which your cannon can angle
Turret Revolving time –This is the time taken by your turret to complete a 360 degree revolution
Armor/ Defense – This simply defines your armor and defense rating
Average speed – This is the speed without booster
Booster – This is the top speed with booster
Agility – This is essentially the acceleration of your tank, or the time your tank will take to reach the top speed
Durability – This is your life meter i.e. how much damage you can sustain before you are just a piece of metal junk
Getting Started
Refusing to follow in the footsteps of earlier tank war games, Tank is Ace is not just about logging in choosing a tank and start shooting the enemy. Based on the story, you get to choose your tank as well as an avatar.
Customization
There is a decent amount of customization options for the character, tank and rest of the NPC crew, which includes drivers, gunners, etc. The more charisma you've got, the better crew you'll hire. Now, whether this is a feature they included only to enhance the depth of the game, or whether it is just bait for hardcore RPG fans, it does look exciting. Tank customization pretty much allows everything from choosing a body style to a new camouflage for your tank.
General Gameplay
Once you are done with the cosmetic job, the actual action begins. After spending a few hours in the game, you will realize that it is not just about driving a tank and shooting others. The game requires strategy as well as skills. Every customization you have applied to your tank has a direct effect on your gameplay and performance.
Like real life tanks, each tank has a specific damage area. For instance, the rear is weaker than the front. So if you want to deal some devastating damage to your enemy, bump it in the back rather than hitting it in the head.
PvE
The game offer both PvE and PvP. PvE is a good way to get acquainted with the gameplay and controls. You will have to run over many soldiers who look very small and tiny in front of tank. Yet, it's not as easy as it sounds. Some of them might attack you using a huge rocket launcher, and within a blink of an eye, half of your health is gone. One more shot and you are a dead metal. The game offers nearly seven different types of pvE missions including Annihilation, Patrol, Acquisition, Breakthrough, Escort, Occupy, and Defend.
PvP
PvP is what actually defines this game. It is truly amazing. Actually, better than any of the tank war shooter we have played so far. There are several PvP game modes including annihilation. It is a team based death match. Each team has to kill as many enemy tanks as they can in a given time, the team with the most kills wins. Another mode is the Occupational war. This is more like the usual King of the Hill mode we have in shooters but there are multiple hills and multiple ways to win the game.
Graphics and Sounds
As Tank Ace is a free to play, the graphics are not the best you can get these days. However, they are comparably better than other games of the genre. Due to the game's focus on accuracy and facts, there are plenty of details present in the game's vehicles and the environment. However, during team battles, it sometimes becomes difficult to identify one object from another.
Sound is also done decently for the game. The good thing is, it never gets too rough on the ears even if you are in the middle of battlefield crowded with dozens of smoking barrels.
Pros and Cons
+Three factions and a variety of tanks to choose from
+The game allows the players to switch between multiple views
+Tanks are customizable down to the last screw
+Crew is also customizable and their skills play an important role in the game
+Highly tactical gameplay
-The game badly needs more factions as WW II was not a three nation war
-It suffers from several technical glitches and lags
-Better graphics would have made the game more interesting
-PvE is pretty dull and purposeless
The Final Word
Tank Ace may not be the greatest tank war shooter ever made, but it defiantly offers a very exciting gameplay overall. The game targets a huge player base as it beautifully incorporates the RPG elements with the typical action based shooter. If only they could work a bit more to make the tank shoot and drive like a real one, it could easily have been a great simulator. Yet, the game deserves at least one try from every MMO enthusiast.