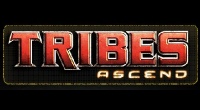 Tribes Ascend is one of those free to play FPS MMO that is looking to really grab your attention. The game jumps out at you with a long history of successful games in the franchise. It quickly attempts to grab your full attention with the highest level of graphical detail and audio of any free game in the genre. Then throw in the fact that the game sits in a genre that doesn't really have many competitors.
What you end up with is a game that is on the cusp of the next generation in free to play titles. This next generation that is hitting the market with more frequency this year look to put many old myths to rest about free to play titles. Mainly that they are subpar when compared to subscription based games. Keep reading and we will go into the games features in detail and you can decide for yourself if Tribes Ascend deserves space on your hard drive.
Getting Started
Soon as you log in you will see that you are not dropped into the lobby, but instead into the games selection menu. This will be where you navigate around between things like the tutorials, modifying your classes, purchasing items in the shop, and setting your game settings. The interface is very simple to use and certainly does not take much thinking to start getting around pretty easily. Kudos to the game right there.
Once you have character named there isn't much to do, but this is typical of FPS MMOs. The first thing that we recommend that you jump into is the games tutorial. While the game is a first person shooter. It does have some small gameplay features, namely the skiing, that are far different from other games. Learning to ski in the games tutorial can really help once you get into battle. Mastering the ability to ski can give a player a vast advantage in battle. So do not hesitate, get into that tutorial and learn how to ski!
Currency and Upgrades
The game has two currencies, one that you can buy with real world money, and one that you earn. GP or Gold and XP. Everything in the game can be bought with either currency which really makes for the feel that the game is in no way pay to win. Something that players love to see. Anything from XP Boosters to new classes to upgraded weapons can be bought with XP that you earn during your gameplay.
Once you have some gold or enough XP you are going to see quite a few things that you can spend your earnings on. We suggest that you take some time and really delve into the game and see what items, classes or upgrades appeal to you. At first while you are learning one of the three starting classes, you may find that you really like playing one over the other two. Holding off a bit on upgrading any of the characters items can pay off later with saved up XP that you can spend either on a new class or on upgraded items for the class you seem to gravitate towards.
Maps and Modes
Tribes Ascend keeps things pretty traditional with there mode types. One thing that you will notice right off the bat though is that not all modes are available from the start. You will have to put in some time and achieve certain levels to open up certain modes. But starting out you will have access to Team Deathmatch and Capture the Flag which will give you quite a large amount of options when you throw in the fact that there are already a nice selection of maps for each of these modes. With Team Deathmatch the gameplay is kept simple. Once you start playing some Capture the Flag matches though, you will find that the gameplay and tactics change dramatically. Additionally, the introduction of vehicles adds a nice dynamic that players seem to already enjoy thoroughly.
Graphics and Sounds
Graphically the game is gorgeous. With many setting options that will give players with old machines the opportunity to play just as much as those with the latest rig. The details on everything from weapons, to space suits, and even the details of your rag doll when you day show a high level of polish and attention to the smallest details.
On the audio side of things the game has an amazing soundtrack and the sound effects are great. Sounds are always the last piece that can complete a full level of immersion for a game, the sounds of Tribes Ascend do exactly what they are meant to do.
The Final Word
After putting in several hours in the game and getting to see much of what it has to offer. I have to say that Tribes Ascend delivers in a big way. As stated the attack on the visual and auditory senses is amazing. The game is not lacking in modes or maps in any way. With new maps being added all the time. It is always nice to see games updating regularly and Tribes Ascend is no different.