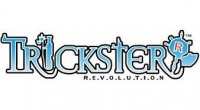 Classic Anime' graphics have never been as inviting as they are in this free to play MMO. This free-to-play offers up timeless 2D graphics in a fantasy land where variety is commonplace and color is abundant! So join me and we'll take a look at this MMO and determine if it's worth playing… or if it's a fail. Does it offer depth, or is it a dud? Is it amusing, or does it annoy? Well, you get the picture.
Developed by Ntreev Soft, now SG Interactive, Trickster was finally published in North America—after a very long wait—by SG Interactive in 2006. Trickster's initial release was in South Korea in 2003 as North American gamers patiently waited for a release that was long overdue. Since the game has gone world wide though, players have thoroughly enjoyed the ride. Come with us now as we take a look at the many features that Trickster Online has to offer and see if the game is something that you should add to your hard drive.
Familiar Territory
Trickster has been accused of lacking depth as well as being severely grind heavy. If you are familiar with either Ragnarok or MapleStory you will probably agree that Trickster is indeed quite similar. Gamers have referred to Trickster as a MapleStory and Ragnarok Online hybrid and I must say that they aren't too far off.
Diversity is Key
Speaking of hybrids, Trickster has two skill sets from which to choose and they are referred to as "pure" or "hybrid"; however those will come later. Trickster establishes diversity early on with a great selection of characters that are divided into 4 classes which are named after an animal. The 4 various classes are made unique by their primary stats.
These classes are then subdivided into 8 characters—each stat has a male and female character. Every character has very distinct animal traits. Unfortunately, the only character customization that you will achieve is determining your character's hair color. That being said, if you're a gamer that takes pride in creating an esthetically original avatar, Trickster is probably not the FTPMMO for you.
Fortunately, things do get more interesting as gameplay progresses. Initially, the male and female character of each stat will have identical skill sets. By the second "advancement", the skill sets of both the male and female characters will become much more diverse. It is at the third advancement where you will be given the option to choose your character's skill set type—this is where the "pure" and "hybrid" options come into play. The various types include Power, Magic, Sense, and Charm.
Power: The power type of character concentrates on expertise in physical combat.
• The female character is a Bunny while the male is a Buffalo.
• Upon progressing to the first advancement, the Buffalo will become a Warrior with his primary objective being to damage many targets simultaneously.
• The Bunny will become a Boxer with her main objective being to aim his damaging capabilities on a single target.
Magic: The magic type's primary endeavor is spell casting—both recovery and combat spells.
• The female character is the Sheep while the male character is the Dragon.
• Upon progressing to the first advancement, the Dragon will become a Magician focusing on the acquisition of magic spells that deal both dark and light based damage.
• The Sheep will become a Bard with her focus then being elemental spells.
Sense: The sense type characters utilize long-range attacks. They also specialize in the use of drills and guns.
• The female character is the Fox while the male character is a Lion.
• Upon progressing to the first advancement, the Lion will become an Inventor whose skills base will then be focused on gun use.
• The Fox will become an Explorer endowed with the ability to hurl particular items from a distance. Also, she will be able to acquire more skills which unlock further drilling bonuses.
Charm: The charm type characters are given special evasion and defense bonuses.
• The female character is a Cat while the male character is a Raccoon.
• Upon progressing to the first advancement, the Raccoon will have multiple damage dealing skills as a Card Master.
• The Cat will become an Entertainer where she will then master novel skills which in turn will increase her endurance.
There are 2 advancements which your character will evolve through. As it stands, the first advancement takes place at level 50 while the second one happens at level 130. And yes, I only explained the first advancement. I am not going to spoil all of your fun!
The Legacy of the Don
Okay, who doesn't like a good backstory? Trickster's backstory begins with a fellow named Don Cavlier. Don, a billionaire, arranged to allow all who desire the chance of a lifetime—the chance to inherit a portion of his wealth. The storyline is arranged in episodes. The main focus of the first episode is getting players registered for the contest. To do so, you must work for several NPCs and meet their demands. We'll touch on that a bit later.
Aye Aye Captain!
Your exploits will begin on deck aboard a large ship complete with a captain who is standing nearby. And no, it's not Johnny Depp in anime. Sorry ladies! Anyway, this captain gives you two choices. You may enter into the tutorial or decline it and proceed into town. I would recommend that you accept the captain's offer and complete the tutorial. You'll be glad you did when you receive your equipment rewards.
Oceanside Tutorial
If you've taken my advice—I knew you would—and go through the tutorial, you will find yourself on a pint-sized portion of beach. Here, 4 NPCs will begin to instruct you on the ins and outs of the controls and interface. By speaking with them, you will be taught how to make purchases, equip items, and even combat basics. While skills may be assigned to a special toolbar, movement and combat are made simple with a point and click system. Upon completion of the tutorial, you will be awarded a graduation cap, a sword, and a pet! (Told ya!) While pets don't assist you in combat, they're quite valuable in boosting your stats—all of which depend on their type and level.
Next, you are teleported into town where NPCs are waiting to provide you with quests. The NPCs offering quests are easy to find because they have scrolls over their heads. Yes, you could dive right in and start grinding… But let me tell you first that the quests are far more interesting. Here's why: In August of 2007, Trickster was enhanced with an update aptly named R.E.V.O.L.U.T.I.O.N. This enhancement brought about improvements as well as changes including newbie quests. It also improved the basic starter pets. Trickster's developer says that this is the start of many more changes to come. We shall see.
The Final Word
First and foremost, I believe that the graphics in this FTPMMO make it timeless. Sometimes the dark reality and smooth imaging make many of the recent MMOs very depressing. Trickster's graphics take me back to a more simple time of 2D console gaming with vivid color schemes and innovative nighttime lighting. Also worth noting is the soothing background music. While the sound effects may prove a bit ostentatious, the background music allows for peaceful and engrossing gameplay.
Another thing that makes or breaks my decision to play a FTPMMO is the cash shop. While Trickster does, in fact, have a cash shop, your advancement and achievements aren't based on whether you can or will purchase cash shop items with your hard earned cash.
Trickster is quite simple with its point and click navigation. Some gamers find it enjoyable while others simply think it's annoying. No matter how you slice it, I think the story line and quests are both enticing and interesting enough to keep most gamers very happy. And there's the issue of character customization—Trickster has none. However, the focus of this MMO is on character progression and development.
I believe that this is a game which has and will continue to entice many different types of gamers. Of all of the MMORPGs that I've played, I believe that Trickster is a great addition to the genre and one not to be missed by those who are fans. Until next time, game on!