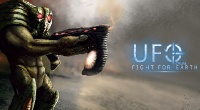 UFO Online puts you in charge of an elite squad of soldiers set to protect the earth from the invading alien scum. You will take control of an underground base that will have all the facilities you need to take down these extraterrestrial baddies. You will research new technologies, arm your troops with the most state of the art gear, and head out on missions to eradicate many different kinds of interstellar life forms.
Played directly in the browser and free to play, many fans of the Xcom genre will be excited for this title as it brings similar gameplay to the popular genre, without the high level of difficulty. Characters who die are resurrected and the RNG seems to be quite a bit more forgiving.
See more in my first look video and find out if you are ready for deployment.
Don't forget to subscribe to our YouTube channel!