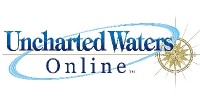 In this Free To Play MMO, explore the world right from the comfort of your own home with just the click of a mouse! No, I'm not talking about Google Earth. I'm talking about a MMORPG in which you will take a journey back in time to the 15th century when the world was young and the Age of Exploration was in full swing. Uncharted Waters Online will allow you to engage in battle both on land and at sea. Buy, sell, and trade in a life-like economy. Make your mark in history while dwelling alongside some of the greatest rulers and adventurers of all time! RPG junkies, this one's for you!
The Rich History of a Classic
Developed by KOEI, Uncharted Waters Online is based on the Rekoeition series Uncharged Waters. Originally released in Japan, Uncharted Waters Online was referred to as Great Voyage Online—or Daikōkai Jidai Online. Old school gamers will remember the Uncharted Waters 1994 release to Nintendo, Super Nintendo, and Sega Genesis consoles. Uncharted Waters was then made available to PS3 console gamers in 2009. Publisher Netmarble brought Uncharted Waters Online to both English and US gamers on August 19th, 2010. Full open beta was then announced on October 1st, 2010 for those players.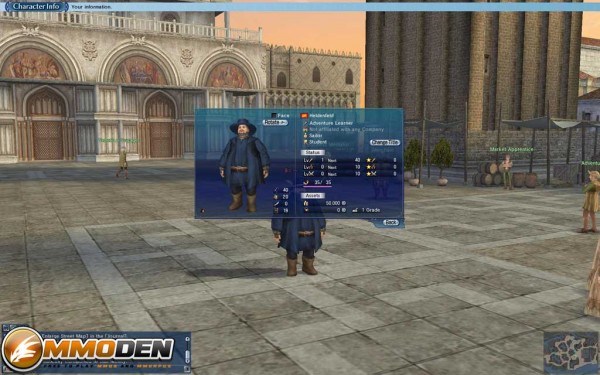 A Unique Twist
Once you've downloaded the client and signed in, you're greeted with relaxing music and a very classic naval theme. For those of you familiar with Voyage Century, you'll know what to expect in regards to a nautical MMORPG. However, Uncharted Waters Online is a much more serious, in-depth game.
The banking system is true-to-life with an economy that rises and falls. The prices of goods also ebb and wane in relation to supply and demand. Did I mention that you can obtain insurance from the bank to cover your possessions?
Something else that really sets Uncharted Waters Online apart from any other MMORPGs anywhere are the private residences allowed for each character. Be it a dorm room, island, or farm setting, your living quarters are yours to do with as you please. This is definitely a unique feature and one that you will surely enjoy. There are so many twists in this game that genuinely make it one-of-a-kind and without equal.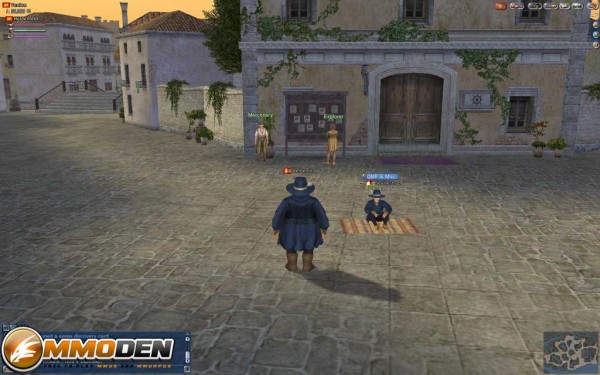 Character Customization
When creating your Uncharted Waters Online character, your first choice will be his or her nationality. Your options include Portugal, Spain, France, Venice, the Netherlands, and England. Next you'll get to actually customize your character. There are several body builds to choose from which to choose—from large to small and everything in between.
Esthetic options include a selection of each skin tone, face, as well as hairstyle and color. The selections are pretty slim and your color selections range from brown to grey with a few shades in between. With that being said, the developer created the character design and customization options in keeping with the clothing and hair styles of the 15th century. So, needless to say, if you'll looking to flaunt that neon pink mohawk while sailing the deep blue ocean, you're out of luck. Do remember that once you've confirmed all of your character's options, your choices are permanent and not subject to change.
Next you will select your character's career. There are three options: adventurer, soldier, and merchant. Keep in mind when selecting your career of choice that the bonus experience points vary from career to career. You are then moved on to the default equipment menu where you will be prompted to make your selection. Basically, you'll be picking your favorite colors… equipment selection in character customization is of no consequence and thus, does not require much brainpower. And finally, you will name your character.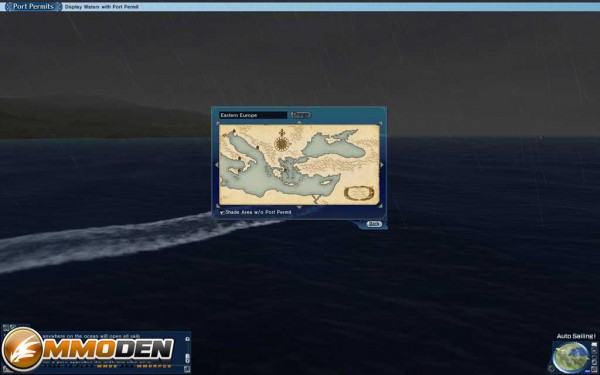 Uncharted Adventure
Beginning your journey in Uncharted Waters Online is quite simple. You have the option of utilizing either your mouse or keyboard by using the W, A, S, and D keys. This MMO has the familiar auto-walk feature. Unfortunately this feature does nothing to increase gameplay speed.
Uncharted Waters Online offers a very extensive tutorial that will effectively walk you through each aspect of the game. Subjects covered include skills, ship maintenance, and equipment. This tutorial is in the form of a school directed by three NPC teachers who will send you on quests that serve to teach the basics of gameplay. Each NPC specializes in one of the three career options. Not only do the quests reward you with experience points, but completing the tutorial is vital to being a successful Uncharted Waters Online gamer. I love a good tutorial and that's just what this is. My only gripe is how incredibly slow this tutorial moves. As I mentioned before, this game is very in-depth and its complexity will leave an uneducated newbie lost and frustrated; so stick it out.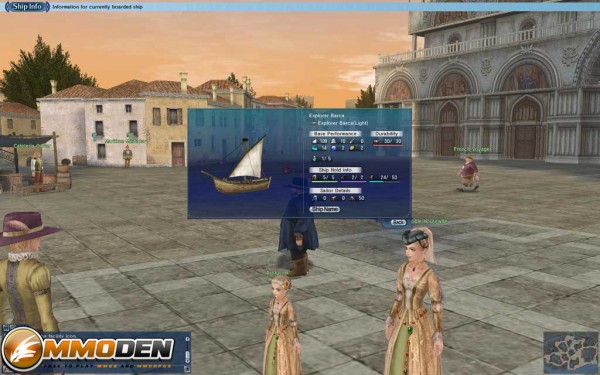 Sails, Cannons…Action!
One aspect of Uncharted Waters Online that I really enjoy is the ability to equip your ship just as you would your character. Obviously you'll need cannons and rams, sails… On top of the common sense items, you'll need to equip your ship with sailors, food, timber and ammo. You will also be required to obtain a port pass before docking at another city. In other words, you must earn your right to travel.
The fun really takes off when you encounter some good, old fashioned naval combat. Larger ships pack more of a punch as they have the ability to carry more cannons, yet are awkward and move slow; while smaller ships maneuver more quickly and are skilled at ramming their larger opponents.
There are two ways to initiate a battle at sea: you may initiate war, or your opponent may initiate war. Once battle has begun, the game forms a circle that surrounds the opponents. When ships collide, the crews will war in hand-to-hand combat. If a ship sails outside of the circle, then they have retreated and the fight is over.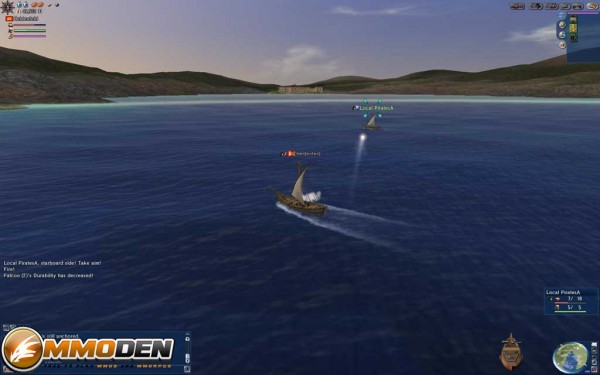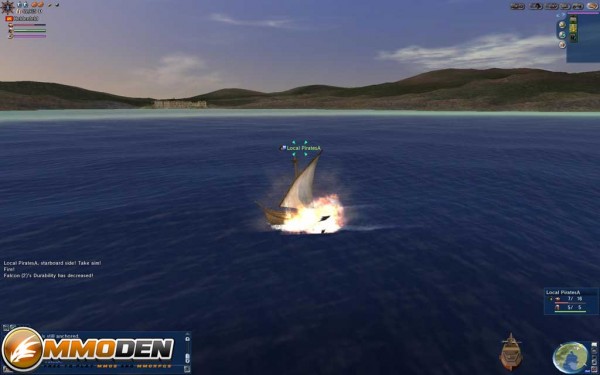 The Final Word
Uncharted Waters Online is a simply amazing game. From the unique and classic graphics that Uncharted Waters fans have come to know and love, to the massive worldwide maps, the intrigue is infinite. The action packed into this MMO goes deeper than battle. There are a plethora of activities to undertake and quests to embark on. Uncharted Waters Online is, at its core, a complete virtual world—owning property, earning a living, banking in a lifelike economy complete with interest bearing accounts… the list goes on. Not to mention the fact that you have the entire world to explore, both land and sea. This game is definitely in a league of its own.
Now, no game is perfect. This particular FTPMMO has some incredible perks; however, it also has its negative points. While the world of Uncharted Waters Online is nothing short of amazing, this can actually prove to be a con. Players may get lost very easily. Not to mention that locating certain points at sea can prove to be an outright struggle. The learning curve in this game is quite steep and gameplay can be slow. Simply put, the world of Uncharted Waters is huge and to effectively play this game, you must possess patience.
If you're a MMO gamer that enjoys quick gameplay progression and has a grinding addiction… then don't waste your time with this one. Uncharted Waters Online is made for the gamer that not only possesses patience, but desires depth and intrigue. It's slow to start, but once you get going, you'll find that the rewards are well worth your time and effort.