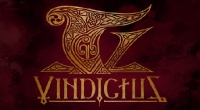 If you are one who enjoys action packed hack and slash style free to play MMORPGs, you are going to fall head over heels in love with Vindictus. The game, which was initially planned to be titled Mabonogi Heroes, was in development for a long time before the final cut was released. This game is set in a Celtic universe, and maintains an overall Celtic theme. Even down to the boat that your characters ride in during the character selection screen.
For those looking forward to playing Vindictus, there was a long wait, but for most, the wait was very worthwhile. Another wonderful game in the brawler genre, Vindictus is an action packed game with very high production quality, amazing gameplay, and excellent graphics. This is one game that no MMORPG fan should miss, and of course the best part is that it is free to play.
First Impressions
Though the theme of the game is Celtic, the game is developed in Korea by Nexon. When you first look at the game, it does not seem Korean at all, other than a few facial features of the characters. The game has graduated from its original anime graphics and is neither repetitive nor shallow; like what Korean games are usually reputed to be. Vindictus is also far from a grind fest which can be the calling card of many Asian publishers, but for those who do want to grind away, that is still an option.
With Vindictus, it seems that Nexon has tried to turn over a new leaf. The voice acting is great, the graphics have a lot of detail and the environment and the interaction of characters is rather lifelike, with the usual bouncing bosom thrown in for a little additional visual appeal! The visuals are what make the game a real success. The dialogue and the acting are also enjoyable. Depending on your system configurations, you can choose your display options. In the graphic rich option for display, you may have to compromise with your speed a little, as the game can be a bit of a resource hog at the top tier of graphical options.
The options menu of the game is much like other source games. If you have played Counter Strike, you will not have many problems finding your way around the controls and settings of this game.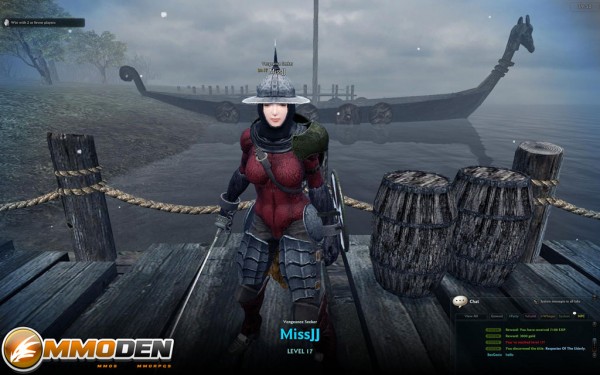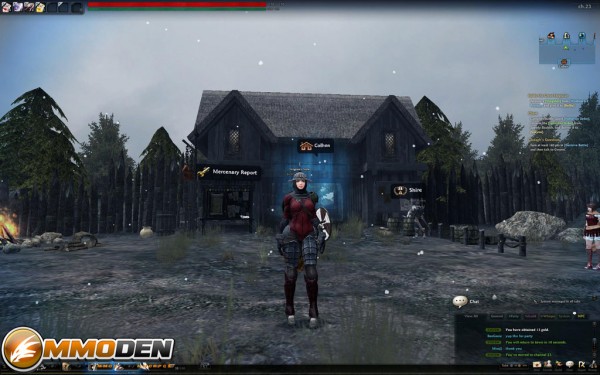 Getting Started
The game is launched from the official website's homepage. There are a total of five playable characters to choose from. Initially, only three of them were released, with a promise of adding more as the development of the game progressed. A fourth character has recently been added and one more is scheduled to be patched in later. Each one has a different style of play and warrior class. If you want to select your own gender though, you may not be very happy with the options. The gender of the characters is locked.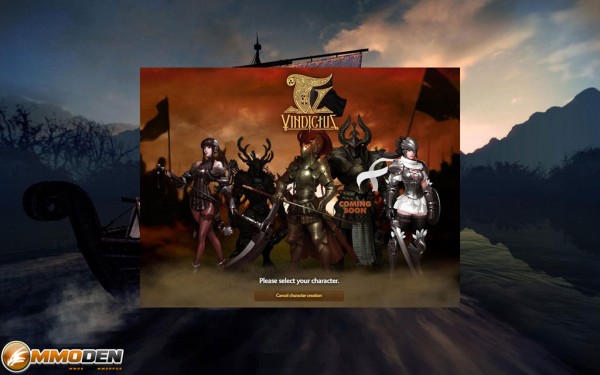 Character Types
Fiona: A sword and shield wielding warrior, Fiona is a defensive warrior, with defense being her biggest strength. She brings in balance by making strikes at her enemies when they are least expecting it. Her armor is heavy and protective. As the game progresses, you can upgrade her armor to gain higher defense. She has excellent combat abilities.
Lann: Lann, the handsome brooding warrior, wields dual weapons and specializes in swords. The character play is quick and he has more offensive points, unlike Fiona. When you get the controls to work for you, you can engage Lann in a whirlwind of thrusts and slashes. Excellent when you have multiple enemies surrounding you. As Lann gets stronger, you can increase his defense by upgrading your armor.
Evie: Evie is a magic user and relies on her magical abilities more than her combat skills. If you enjoy collecting spells, Evie can be a very interesting character to play with. She wields a magical staff and can summon golems. Amongst her magical powers is also the power to revive fallen allies. She is not good with enemies that are up close but is excellent for attacking from a distance. Her health and defense systems are different from the other characters.
Karok is "Coming Soon", Karok is an interesting character and one that has the attention of most gamers. Karok is giant and wields a huge pillar-. He has high hit points and is excellent in close combat. His defense however, is not very great.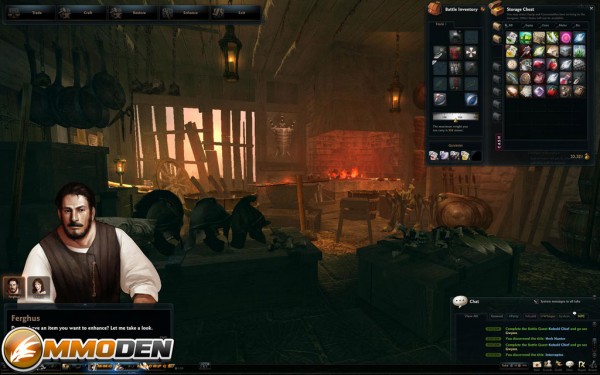 Interesting Gameplay Style
When you sit down to play Vindictus, you get a taste of almost everything. Vindictus offers you a prologue mission just to give you a feel of the game. You can choose to skip this mission but if you are new to the game, this mission will help you familiarize yourself with the gaming environment and the controls.
Each account has many different character slots so if you want to try out the play style of different characters; you can do so as many times as you please. The characters are defined well in the game and you can find out about their strengths and vulnerabilities while customizing them. There are some character classes which are simpler to use than others.
Though you can choose your characters at the beginning of the game, it is only after the prologue mission is over, that you can name your character and customize it. The prologue starts with a short video which turns into playable mode.
After the Prologue is finished and the character customization is done, you begin your journey from the town of Colhen. There are lots of detailed features here and the setting is medieval. The interface is organized very well and the terrain is detailed and realistic. One downside to the game play is that characters cannot interact with the surroundings. The environment is rather persistent and gives the feel of an old school RPG, even despite the excellent graphics. However, if you like the feel of RPG, this may not be such a bad thing for you.
In the first few levels, your character will be solo but as you go further along, you will be able to play in coordinated groups. There are tasks and quests for which the players board long boats and leave the game environment. After their tasks are complete, they come back. The instancing is rather fluid and the new stages and quests can be begun easily by the host.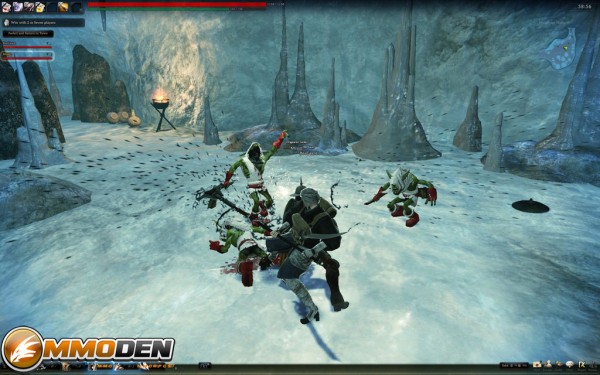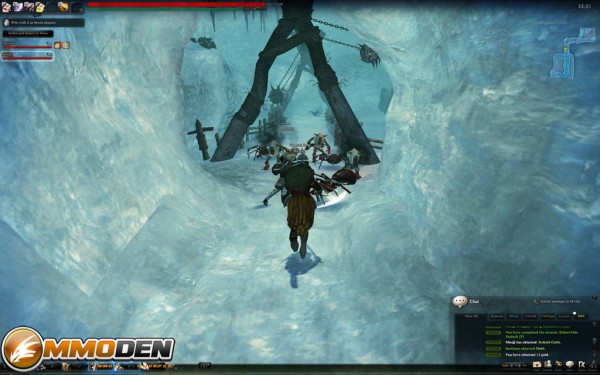 Rumble in the Ruins
The hack and slash combat is swift and interesting. The excellent graphics of the game make the combat sequences worthwhile. You can control each swing of a sword and each of the magic spells that Evie casts. Controls can be used from the mouse or the keyboard. You can also choose a combination of the two. It is ideal to use the mouse for combat moves and camera views, with keyboard for interacting with your environment and grabbing objects.
There is a boss at the end of each of the stages. Defeating the boss allows you to level up. You can pick up and throw objects around you. You can also destroy objects in your environment. An excellent feature is that you can grab an enemy and shield yourself against arrows and other deathly blows.
By destroying objects in your environment and breaking things, you can find alternative paths and also find hidden objects which can come in handy during your many quests.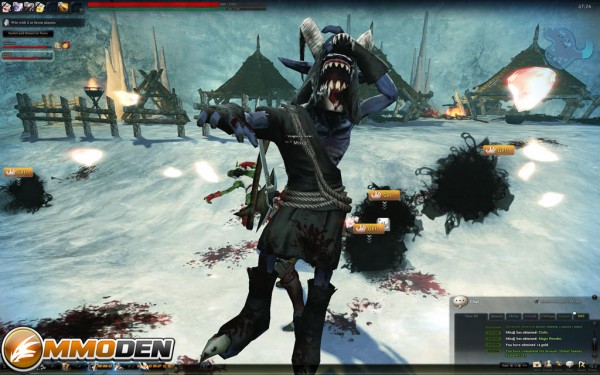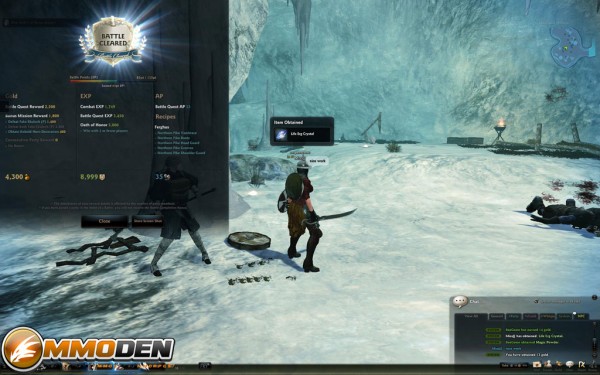 Final Thoughts
Vindictus is a step ahead of the traditional MMORPGs. This action packed game has a lot to offer in terms of interface and visuals. The characters are realistic and the action sequences are breath taking. The game pace is also swift and the dialogues are excellent. There are English translations available for the story, which though not very special, is entertaining. There is heavy instancing in the game, but the visuals make it extremely realistic.
Videos