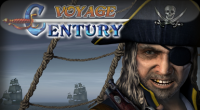 If you're looking for some action on land and at sea,
Voyage Century
has just the
free to play
game for you! Oh, and by action I mean sword fights and ship battles. What were you thinking?
Released in North America in 2007, Voyage Century has been one of the fasting growing FTP MMORPG's by I Got Games (IGG). Prior to its North American release, Voyage Century was made available in Europe and Asia under the name Bounty Bay Online; a different name and different server. I have no explanation for you on that one short of saying that Bounty Bay underwent an identity crisis. The fact that Voyage Century is running on five servers is proof of its online presence and popularity. If you like Uncharted Waters by Netmarble, you'll like this one.
Set in the Really Real World
Set in the year 1565, Voyage Century offers an in-depth look at life during the genesis of international trade via a real world map. The geography rocks, however the English and grammar leave much to be desired, probably the result of its Chinese origins. So, if you don't mind exploring a 'lost civilsation', then stick around.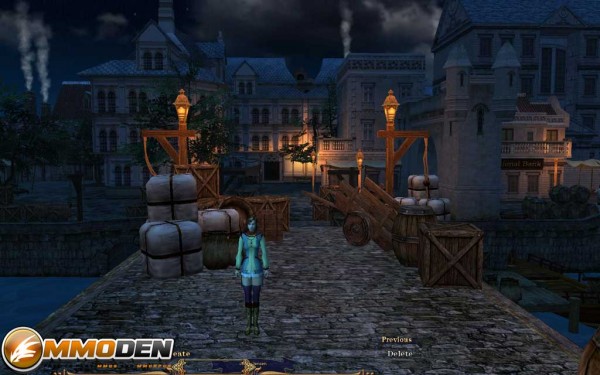 Get your Sea Legs
Alright, let's get started. You wanna play, so you sign up, create a profile and now you're ready to go. All new players start in Athens and that's where you'll pick a character. Prepare yourself because despite the game's depth, the character creation process is pretty shallow. There are two male and two female characters to choose from with a very small selection of faces and hair styles for each. When you are asked if you are ready to choose your profession, click yes. You will then be given the opportunity to choose between five professions. A look at each one will show you their strengths and weaknesses.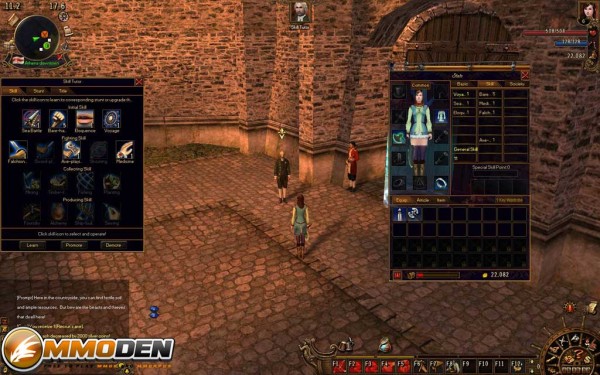 The professions you my choose from are: the Royal Military Officer, who is trained in sword skills and gunning; the Imperial Guardian, the Guardians are the muscle mastering in combat with swords and axes and grappling hook; the Caribbean Pirate, masters of the sea with their canons but also a force to be reckoned with on land with the falchion and axe; the Treasure Hunter, who's passive aggressive approach lends itself to the use of mines and long-range weaponry; and the Armed Business Man, quite useful and highly sought, the businessmen are skilled in healing, repairing and enhancing ships. Each profession is capable of all five skills which are: land battle, voyage, production, collection and trade.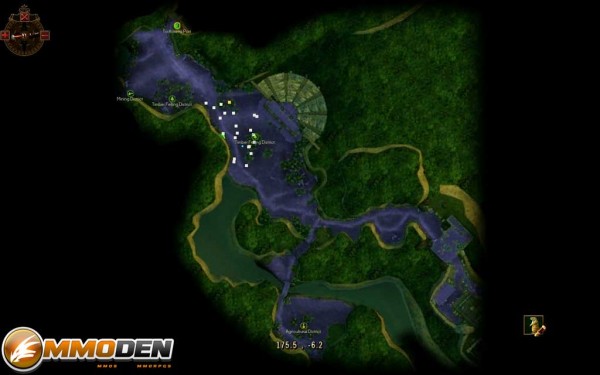 Adventure on Land or Sea
Once you've chosen your profession, it's time to meet your profession mentor who will play a very important role in the development of your character. Your relationship with your mentor, a NPC, is basically the axis of Voyage Century and is the key to leveling up. The required quests your mentor will send you on will result in huge quantities of valuable experience points that will enable you to level up.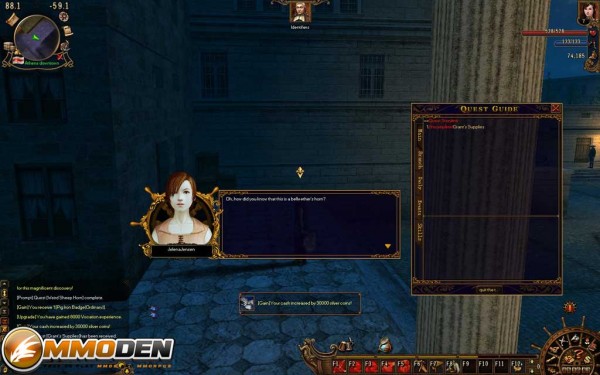 Now on to game play. The game interface seems dated; however Voyage Century has undergone several upgrades in the course of its existence. Movement is standard point-and-click which is set as the default. As you begin to take on more quests, you'll soon realize that the game play severely lacks challenge and you most likely will have no use for your healing potion. For competitive gamers, this will come as a major disappointment. The first portion of game play is set on land. You won't be sent on your first quest at sea until about level fifteen or sixteen. Possibly another disappointment, however this allows you to gain a better feel for the game play before facing the challenges at sea.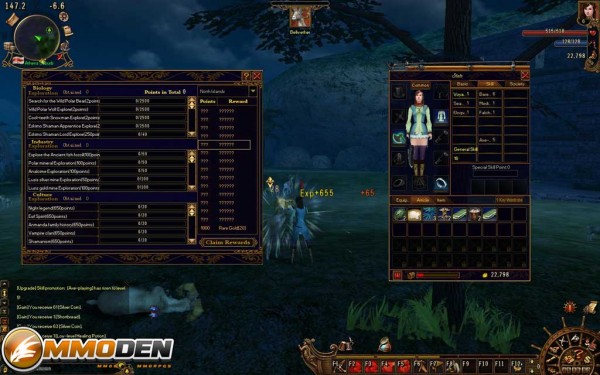 The Devil is in the Details
For those who enjoy leveling while they are watching TV, out at the bar, or even playing another game. Voyage Century has an auto-attack feature that can be set. Once you find an area with creatures you wish to fight you can set your auto-attack and go on about your other business. While some love these types of features. I always find them interesting for gamers. If you really didn't want to play a game, why play it? I guess for some they are really only interested in the end game content and this allows you to skip the effort of having to level up through the ranks and grind your days away.
Voyage Century also offers auto-loot. Auto-loot can exponentially speed game play, but in my opinion, is a waste and totally defeats the purpose of actually playing the game. Although I suppose if your reason for playing is to quickly advance in XP for posterity, then you're set. Auto loot can be, however, very handy in the event that you need to run to the restroom and maintain uninterrupted game play; none the wiser.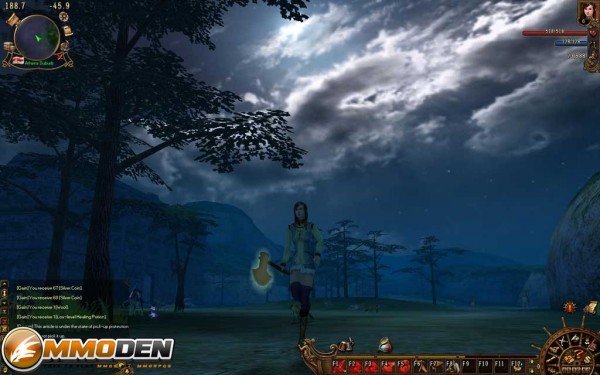 Graphically Dated
The visuals, for the most part, leave much to be desired. Another rough aspect of the game is the tracking. Tracking glitches and poor pathing cause characters to walk through other characters and practically sit in one another's laps when conducting a conversation. If you're a germaphobe, grab your virtual hand sanitizer and Tic Tacs; it's time to get up close and personal. On the flip side of the coin, the game offers a superb auto-track feature that allows you to choose your destination without fooling around with the map. Auto track-works on sea quests and will go through zones. This feature is most definitely a Voyage Century perk that any gamer will enjoy.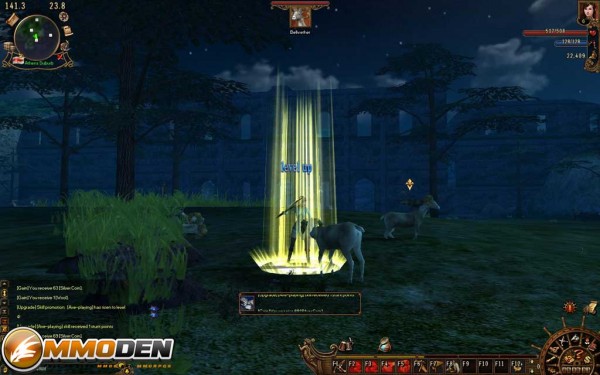 The Final Word
Voyage Century noobs may find they have trouble due to the lack of in-game resources. Because there is no guide within the interface, the player is left to oneself in regards to quests and leveling. IGG does offer a page on the Voyage Century website for new players, though it is quite limited and only covers a spattering of topics.
Overall, Voyage Century is a unique RPG in the ever growing world of MMOs. While many agree that the graphics could use a little more zip, the core of the game itself is a classic. Gamers have praised Voyage Century as being a role play gamers' paradise and I, for one, agree. Game on!
Videos