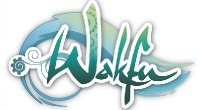 Wakfu, the sequel to Dofus, and proclaimed free to play fantasy turned based MMORPG, is one of those games that fans of Dofus have been waiting for. The game was unveiled in late 2011, and went through the usual testing phases with limited downtime between each phase. Then entered final release to the public's wanting arms in late February 2012. For many gamers a turn based system is far too slow for their liking and neither Dofus or Wakfu are going to satiate their need for constant action. We decided not to write this review with them in mind, as that would be silly. So if you have read this far and you know that your MMO gaming needs desire a game that is loaded with constant fast paced action. Then please read no further, this is not a Jedi mind trick or reverse psychology, this is just our way of telling you right from the beginning that this game is not for you, and neither is this review.
Getting Started
As usual getting an account for a free to play game is a simple enough task for anyone with an email account. Once you are logged in this is where the choices get a bit more complex and yet almost absurdly simple at the same time. Wakfu has 12 classes for a player to choose from, while many of these classes are of the standard fantasy gaming flavor, many are quite a bit more complex than your simple mage, warrior, or rogue. Reading the descriptions of each character will give a player some insight into what they are getting themselves into with their class choice, but not completely. Much of the learning what a class can truly do will not be experienced by a player until they are in the game and using the classes skills in combat, even then there is a bit of a learning curve to many of the skills and attributes. Newbies beware!
Once you have determined which of the professional paths you are going to go down. You will have a chance to do some minor character customization. Minor may be a bit of an understatement. As you really can only make changes to a few things and they are mostly color changes. So, while there is loads of complexity in many aspects of the game, character customization is not one of them.
Still there are standard fair classes for players to grab and jump right into the game and have a basic understanding of what that class should do, and when you get started you will find yourself able to easily move around the map finding your way to some quick trouble and rescuing a friendly companion from their doom at the hands of a viscous kitty cat. Yes, we know, those kitties can be so mean! You will continue to get game hints on how to move, interact, and even assign skill points once you level up for the first time. Yet, don't think the complex nature of the game will not show up again once you level up, as there are more than a few places to assign your level up points and learning exactly where the best choices are can be a bit of a daunting task.
Turn Based Combat
As stated, your first combat will find yourself up against a small kitty cat in an attempt to rescue what will soon become your faithful companion. Combat is simple enough as you will have a certain amount of movement points and action points. Movements points of course allow you to move around in your turn, and action points allow for action during your turn. We liked the fact that these were not one in the same, as it always bums us out when we are only able to move in a turn and not actually attack. We are getting a bit ahead of ourselves here. To start combat you will actually need to assign a starting point for your character when combat is initiated. This is one place where your character class will dictate a strategy. If you are a ranged combatant, you will want to place yourself further away from the enemy and if you are a melee fighting you will want to be as close as possible. Yes, pretty simple stuff here.
As combat progresses each side will get a turn to attack and use skills. You will have several skills at your disposal and be able to use them as long as you have action points to spend. In many cases able to use the same skill twice in a turn. Either way you will trade turns with your enemy until one of you are defeated. Then after battle you will be shown your rewards and move on to your next opponent. Turn based combat is an interesting choice for any game in 2012, but here it is done well and for those who love the genre they will appreciate the simplicity and yet true to form system that Wakfu has put together.
Level Up Those Skills
As stated once you finish combat you will be shown your reward screen, and one thing you will quickly notice is that any skill or spell or power that you use in combat will be getting a boost. The system in Wakfu actually rewards players for using their skills and these skills will level up the more they are used, eventually getting more powerful and opening up more skills that are even more powerful.
So for players who fall in love with a certain skill or two, they will find themselves rewarded quickly with more powerful versions of their favorite skills. At the same time it can be a difficult task to level up skills that are needed in group situations when a play spends much of their time solo in the early game.
The Final Word
Lovers of Dofus and the games roots in comedy and story will be happy to find Wakfu a worthy successor. While much of the games content will require a player to spend some cash, players on the free side of things will still be able to experience much of what Wakfu has to offer, but will miss the grander pieces of the pie. The game has moments and characters that will create quite the chuckle and the world and storyline are there for pure entertainment value, we just wish we could have seen more of it for free. With so many games understanding that allowing players to play for free and creating a cash shop filled with convenience items is a successful business model, seeing a new game buck that trend is a bit disappointing. Fans of the series will flock to the game, but we are not fully sold that they will be able to gather the masses to join in on the fun.