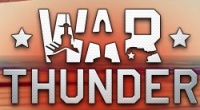 War Thunder, the free shooter from Gaijin is a combat simulator set in World War II. Gaijin has certainly cut their chops as the company has several other war games under their belt. This time around though they are setting their sights much higher. Their ultimate vision will be a game of massive battlefields filled with players manning aerial, ground, and sea based craft in all out war. For now though players will have to settle for the Aerial portion of the game.
When I say settle, I use that term very loosely, as the games features had this gamers feeling more than fulfilled. Right from the start players will get the option of playing the tutorial, I highly suggest you run through this, as this is no typical shooter. A player needs to master evasive maneuvers, and even landing your plane on an aircraft carrier. The multiple faction options and tech trees of each will have one gunning down opponents for hours attempting to move up one more rank or earn a few more lions to open up the next aircraft.
One thing many games will be very happy about is the fact that the game supports keyboard and mouse controls, as well as joystick and gamepad options. So there should be no excuses that there is a lack of realism. Speaking of realism, once you enter into your first match, be ready to be awed! The games graphics and animations are outstanding. Everything from the landscapes to the destruction elements of each unit are top notch. As stated before, players have multiple options when it comes to controls so everything is full of customization, ensuring that each player has the controls exactly the way they want them. The games music and sound effects really add to the immersion as well, and needed mention here.
I certainly wish the game had the options for the ground and sea units, but for now the aerial combat will have to do. If you want to see more check out my full video review with gameplay below and see if War Thunder is a game for you.