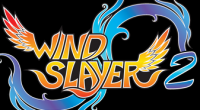 Many times when a game is shut down, that is the last time a player will ever see their favorite free MMO. In some rare occasions, seemingly more often lately, another company will come in and scoop up the game and work with the original developer to relaunch a game for its fans. Wind Slayer 2 is exactly one of those games. Originally launched and published by Outspark, Wind Slayer, as it was originally known, was shutdown. Ignited Games saw something there and decided that it Wind Slayer just needed a bit of TLC and decided that they would take on the task of renaming and re-branding the title, working with the developer to update the game, and relaunching under a sequel title of Wind Slayer 2. We take a look at what Wind Slayer 2 has to offer players and if the new and possibly improved title is worth your time.
Creation of a Slayer
Just like every other 2D side scrolling MMO in the free to play market, Wind Slayer 2 keeps character creation very basic and simple. Not only are your choices limited when it comes to thing like hair style, hair color, face, etc, but when choosing a character class you do not get one, well not till you reach level 10 at least. So, once you have made your simple selections and come up with a character look that satisfies your tastes, you will move quickly into the game.
A tutorial will present itself to the player upon first log in and even if you are a vet of 2D side scrollers it is highly recommended that you do it. You can bypass the tutorial, but it does provide good insight into the few controls that are a bit different from other titles. Also, there is some good humor from the NPCs during the story behind the tutorial.
Choosing your Path
Getting through the tutorial, there are still a few things to learn, but not too much, the game will do a good job of giving you a consistent stream of quests to make your monster killing that much more worth while. Very quickly you will find your character to have reached level 10, at this time you are going to be given several quests that you will only be able to complete one of, this will be your first job choice. At this time you will have to choose between one of the six starting classes, a warrior, mage, monk, archer, rogue, or priest. Each with their own trainer, gear, and skills. At level 30 you will have another job or class change choice to make, and this will happen once again at level 60. Nothing to ground breaking here, other than some of the class options are fairly unique from other games.
Monster Slaying
At the heart of Wind Slayer 2 is monster slaying. While the game does give many quests that help to keep the game from seeming like a grind fest, you will be slaying a LOT of monsters. Just like many other games in the genre, you will start out by slaying cute little bunny like creatures and migrate quickly to monkeys and apes and eventually you will move on to much more menacing monsters that feel like they deserve your wrath.
At first you will have very few attacks to play with in your extensive extermination of cute creatures, but once you get your first job advancement you can look forward to your first couple of skills that will begin to make your battles much more exciting. Stripping off your novice gear and equipping some class specific gear is the only way to be able to start using these new skills, and will it ever be welcome. Ever class starts with a small AOE attack that will be your new best friend. As killing monsters in small groups will be the fastest way to level your character. So get use to that new AoE skill and make it your new best friend.
Instance Dungeons
Not long into your exploration of the world will you be presented with your first instance dungeon. It is nice to see that not only does the instance have loads more monster killing, but also some neat little puzzle aspects to break things up a bit. Of course you will also get a little bit of story line to follow and enjoy as well, which is a really nice change from many other games that are very lacking in this department.
Now before you even enter the instance you will have the opportunity to set up a group or join another party and attempt to complete the dungeon with some like minded adventures. Sadly, the games only moderate playerbase limits the ability for finding groups unless you are willing to be very patient and wait for a group to come together.
PvP Action
While Wind Slayer may have been one of the first 2D side scrollers to offer players PvP combat, gone are the days that it is the only one. With that said, the PvP combat is still exciting and fun. Playing out much like an arcade style beat'em up, think Tekken or other games like it just on a much larger map and with much cuter and smaller characters. Either way the PvP combat relies heavily on the players own skill to be successful. So before you head into the PvP arena and attempt to rise up the PvP ranks, make sure you warm up those fingers.
Crafting and Enchanting and More
As you progress through Wind Slayer 2, you are going to want to upgrade your gear, the best way to do this is through the games extensive crafting system. Building your own gear is also a great way for players to generate revenue for their character. Once you have the gear you want you are going to want to make sure you are enchanting your gear. Just like in many other games, enchanting takes your gear to the next level and can turn the tide in any battle, PvE or PvP.
The Final Word
While Wind Slayer 2 doesn't have any glaring faults, other than a few minor text errors. The game doesn't have anything that stands out either. Relying on simplicity and a players love for the genre can only take a game so far. With that said many players will flock to the game as they look for something new to play in a genre that is some what limited with choices. That may be just what some players are looking for, but just being white noise is not going to take a title very far in our opinion.