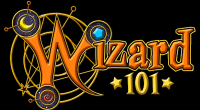 Bold use of color and innovative graphics set the stage for this fun fantasy
free to play 3D MMORPG
. This world of wizards and warlocks begs a very important question… Is this a true FTP? What's more, we'll explore this
MMORPG
from a all points of view. And last but not least, what demographic are the developers trying to reach with this Harry Potter styled game?
Developed and published by KingsIsle Entertainment, Wizard101 was released on September 2nd of 2008. KingsIsle Entertainment was founded in 2005 by Tom Hall and J. Todd Coleman. Tom is also the co-founder of id Software and Ion Storm and J. Todd Coleman is a co-founder of Wolfpack Studios. Wizard101 is the first game developed and produced by KingsIsle Entertainment, to date.
FTP or Not FTP?
It's obvious, before you even sign in, that Wizard101 is geared toward the younger crowd. Tweens and teens are attracted because of the game's likeness to Harry Potter. Adults enjoy the more light hearted approach to a game that is reminiscent of Word of Warcraft. Initially the developers were unsure of what approach to take with this game. Eventually the decision was made to implement a payment system which removes Wizard101 from the list of genuine FTPMMOs.
However, a portion of Wizard101—about 8mb plus patches—is available for free download. While the free content is substantial enough to give players a chance to decide if they like the game, the free-to-play portion really only serves as a glorified demo. In spite of the limited FTP content, KingsIsle Entertainment did something right becauseWizard101's playerbase is massive with more than a million users.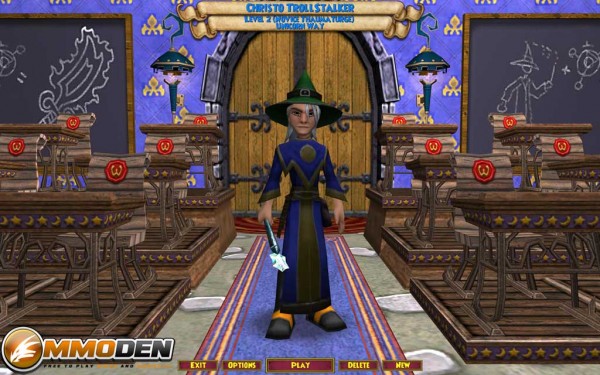 A Wizard Academy Welcome
As a newbie, you are introduced to the game by the headmaster of Wizard Academy, Mere Ambrose and his pet owl. Next, character creation is initiated with a series of questions that serve to determine your gaming style and personality. After answering those questions, the game recommends which of the 7 wizard types suit you best. While the game gives you its recommendation, you are free to choose which type you would like to play.
Character customization is basic, yet fun. You are given a handful of hair and face styles as well as several clothing colors. Naming your character in Wizard101 is a unique experience as you are only allowed to choose from a predetermined list of names that may be mixed and matched.
Following character creation, you are given the option of playing through a tutorial. Completing the tutorial will put you at an advantage as it not only introduces you to the master villain, Malistare Drake, but it familiarizes you with the card battles. If you choose the tutorial, you are taken step-by-step through a duel. If you opt out of the tutorial, you are taken directly to Wizard City where your adventures begin.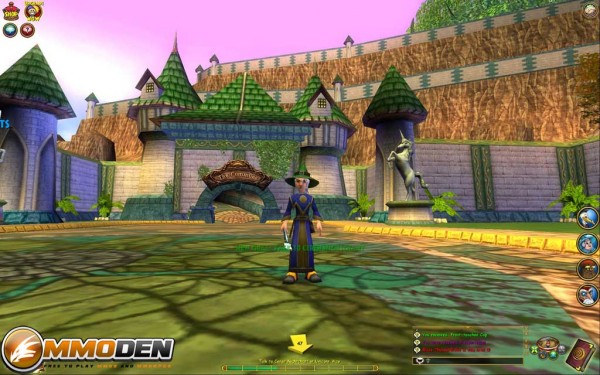 The Wizard City
Wizard City is more or less the game's courtyard where your character will be given the majority of your quests. While the graphics in this game are mediocre, I love the use of color. Just taking a look around Wizard City and you'll be able to appreciate the pulchritudinous design. Okay, beautiful design—review writers can use big, impressive words too, you know. Speaking of impressive, I love how the developers took a more Western stylistic approach when developing the characters and graphics. This is definitely a change of pace from the standard fantasy anime that we see in just about every other FTPMMO.
In Wizard101 there are two types of quests. One type sends you from person to person on little missions. Quite frankly, these quests can be a bit boring. However, they reward handsomely and unlock further quests. The other type of quest basically sends you on a "hit man" mission where you track down and destroy a given number of a particular species of monster.
Children and Parent Friendly
While Wizard101 is designed with kids in mind, many parents are openly admitting to joining in on the fun. There are multiple parent friendly elements built into Wizard101 that help to ensure safe gameplay for kids. For example, the chat system is designed with a filter that changes foul language into gibberish. Parents can also set limitations on the chat system to allow only set phrases to be used. Alternatively, parents can allow particular friends to chat freely with their child. Parents can also customize account settings to prevent children from making unauthorized purchases and the like. The games developers may have gone over board as many everyday words are also filtered. But they know who their audience is and they want to protect that, I see nothing wrong with that.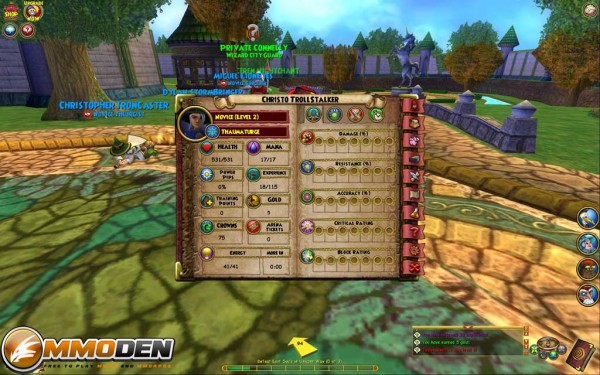 Schools of Magic
As the story goes, magic has existed even before the written word. Life, Death, and Myth magic come from power of spirit, body, and mind of the wizard who is casting it. Storm, Ice, and Fire magic is derived from ancient Titans. Balance is the magic which combines all other forms of magic. The strongest wizards are able to access the Astral Schools of magic which includes the Sun, Moon, and Stars. The Astral School serves as a supplement to all the other schools of magic.
Here is a little bit about each school-
Fire – Known as Pyromancers, those who follow the school of fire are passionate and enthusiastic. They are also known to be quick tempered and impulsive. Pyromancers conjure fire creatures by means of incantations. These wizards have the ability stun their enemies as well as heal themselves.
Ice – These wizards are referred to as Thaumaturges and are schooled in patience and strength. Thaumaturges conjure ice creatures to do their bidding through chants. They are taught to survive severe damage and are difficult to defeat. Ice wizards are also taught to taunt their enemies.
Storm – These wizards are referred to as Diviners and are known for their creativity. Diviners are motivated by discovery and innovation. Diviners are taught to utilize charm to hypnotize creatures to assist them. Their focus is on power, however, they lack accuracy.
Myth – Wizards of Myth are called Conjurers. Conjurers use naming to summon forth beasts of legends who are referred to as minions. The school of Myth is the study of imagination and the power of the mind. While Conjurers can deal damage, they mainly function with buffing, healing as well as protecting their minions.
Life – These wizards are called Theurgists. Theurgists are enthusiastic wizards with a very positive outlook on life. These wizards utilize songs to bring life to a spirit. Theurgists don't conjure, they create. Theurgists are taught to heal and attack with significant accuracy.
Death – Death wizards are called Necromancers. Their focus is on finality and closure. While these wizards don't deal out powerful spells, they are capable of absorbing health from their foes and thus, heal themselves.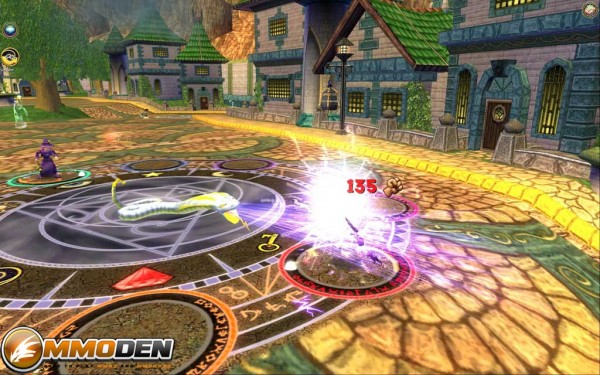 Turn Based Combat
Card based duels are really the meat and potatoes of Wizard101. Each player starts with a deck of cards, and cards are drawn randomly throughout the duel. The entire match is basic turn based combat which is pretty easy to figure out. The result is slow going gameplay and adult players may find this aspect of Wizard101a bit tedious. On a positive note, watching the animations that accompany the spells is entertaining.
There are several types of cards: buff and debuff, damage, and healing spell cards. Each turn is timed so if someone leaves their computer, the rest of the players are not left waiting. The card system is very simplistic—not resembling what we've come to expect from games such as Magic the Gathering.
Gameplay is fun until you get to around level 6 where you are then denied access to zones which are required to complete quests that further gameplay. You can purchase a subscription that runs about $10 a month—with discounts for a family subscription—or simply use Wizard101's pay-as-you-go system which allows you to purchase zones à la carte as you progress. No matter how you slice it, once you've hit the end of the free-to-play area, you're forced to pay up in order to continue. So as I mentioned earlier, this game is not worthy of the free-to-play title.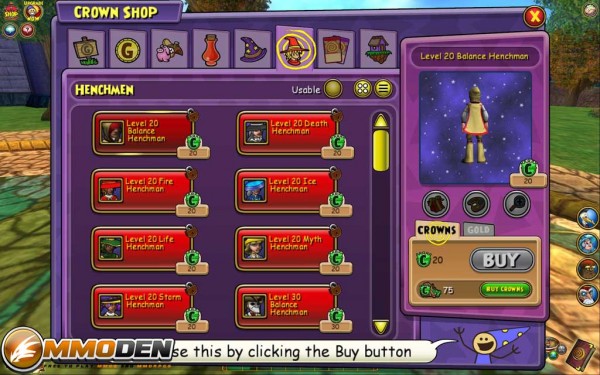 The Final Word
Wizard101 does provide good entertainment. While adults will have fun, this game is designed with kids in mind. Wizard101's massive playerbase is proof positive of this game's success, despite the very limited FTP content. The card system and whimsical graphics only appeal to a specific demographic, but it's clear that the developers decided to do one thing… and did it well. If you're looking for a lighthearted take on a traditional RPG, give Wizard 101 a go. And hey, for you parents out there that are looking to get closer to your kids and their gaming time, here is your perfect opportunity.
Videos