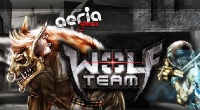 Most of the gamers of our times belong to a generation obsessed with ruthless fanged creatures of the night. Whether it's the movies or a book, the transformation is always so fascinating. There is simply no rational explanation behind our will to turn into a huge hairy beast and howl around in the moonlit night. The experience can never get more real than it gets in '
Wolf Team
' where you get to be a werewolf yourself.
Softnyx's 'Wolfteam' is an amazing addition to the already limited list of MMO (free to play) FPS shooters. Softnyx are also the publishers who brought titles such as Gunbound and 'Rakion'.
Wolf Team is fast paced and FPS for the most part. So, a preliminary FPS experience would be quite helpful for a good start. The game does brings justice to the infamous werewolf race, as this time they aren't really the bad guys (except when it's an opponent). The game puts their aggressive beastly powers to a good use by making them your very own melee weapon. Yes, it's the CLAW.
Gameplay
Interestingly, Wolf Team gives the best of both worlds by allowing the character to switch between humans and wolves during the game. Yet, it's not about whether you feel like being a human or a werewolf today. Rather, the transformation has to be very strategic and accurate. The wolf obviously does have an apparent advantage over the human avatar, but it's not like you will always find your way by clawing down enemies and jumping through the walls.
As this game is packed with a good amount of strategy along with the adrenaline pumping action, the rational human mind can sometimes be the most useful weapon for moving forward. So it's not about what you want to be, it's about what you have to be on a given time. Now that is something you learn from experience and master with time.
The death matches have some interesting variety to choose from. You can choose to be a werewolf and rip a lot human bodies apart, or even choose to be a human and show those beasts who's the 'superior race'. Yet, if you want a traditional fair game, then opt to choose someone of your own size.
Playing with the werewolf character is nothing but 'wild'. You'll never have enough of all the crazy action and superhuman maneuvers. The wolves can jump not only jump through the walls, but also walk horizontally on the walls. Unbelievable? Not for a werewolf. Also, there are some special kinds of wolves in the game too. Not to mention, the 'ghost' wolf and the 'ice' wolf.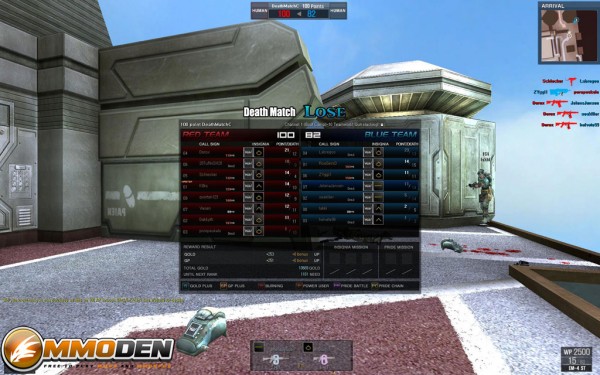 Being human, you have the advantage of using different weapons. The collection is better and bigger than most MMORPGs you can find. There are really a lot of them to choose from. From hand guns to rocket launchers, you can bust a wolf's head with a long distance shot. This can be really fun as you will have to make use of that very precision that comes natural to humans.
Although the controls are better than you might expect initially, the right choice of weapon can greatly enhance the overall shooting experience. With a huge variety available, you will definitely find one that suits your style best.
The game has one of the best ranking systems in an MMO. Actually, it's nothing fancy or unique. It is simple experience based ranking system where you can start as a 'recruit' and then evolve as a 'general'. A system also implies a kind of fair weapon usage policy within the game where each weapon can have four upgrades. Yet, you have to earn the right to use a certain weapon in a match by earning the required amount of WP.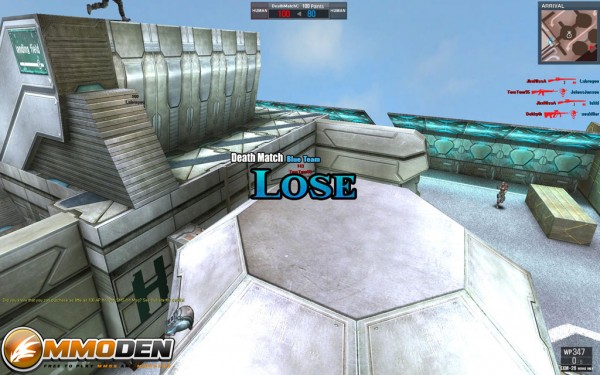 Graphics and Sound
For a fast paced first person shooter, Wolf Team has some decent graphics that can run easily on an average specs system. However, if you are really looking for something even better, then why go for a freebie anyway? Most gamers who are more concerned with an interesting game play won't have any issues with the graphics. Yet, at some points you do wish it had better lightning.
About the sounds, you won't really be hearing a lot of roars and bangs all the time but the sounds do contribute to the overall gaming experience. The sounds effects are not very outclassed if not annoying, but music, however, they're pretty well done.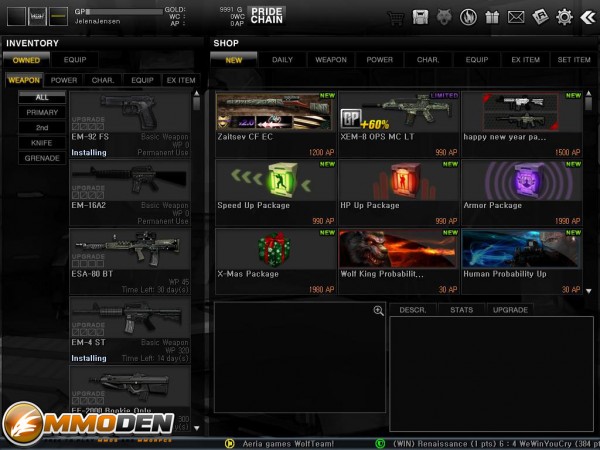 Technical Talk
Don't worry we wont get very 'techy' here. One worth mentioning thing about this game is that it is not a client-server based MMO. In fact it's a P2P. Don't fret! You weren't wasting your time thing it was a Free to Play. It still is, but it has a peer-to-peer architecture. It offers the same gaming experience and you won't know until the number of ping exceeds a certain amount and the players will experience lag and delays. These cons are wonderfully weighed down by an excellent gameplay and a unique concept. Moreover, this game has lesser glitches and cheating opportunities than most MMOs around.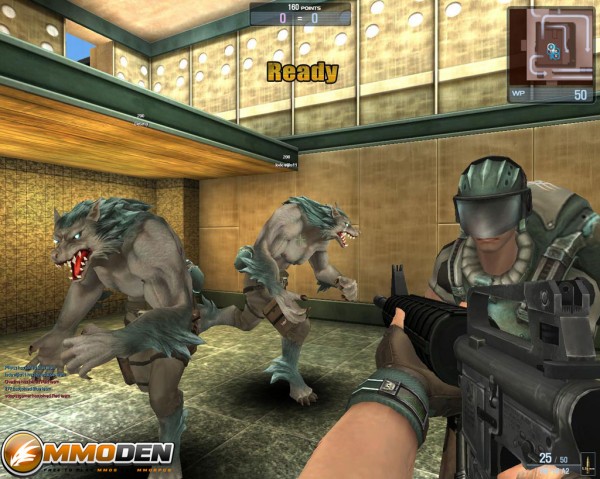 The Final Word
We won't really say that Wolf Team is a totally revolutionary or groundbreaking addition to the MMOs, yet, the werewolves are a breath of fresh after all. Although, most of the features in the game already existed in other games of this genre, but Wolf Team didn't just rip them off. Actually, they have done a pretty good job in modifying these features for a fresher feel. The best part is that it is really a content rich game. So, the chances of getting bored are close to none.
Conclusively, it is a game that can appeal to the masses of Massively Multiplayer Online gaming genre, equally satisfying both fantasy and action lovers, along with those looking for something more than just that. It offers a fun an exciting playing experience which makes you come back for more. So wait no further and give this MMO a try, chances are that you will not regret it!
Videos