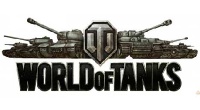 While fantasy always 'fantasizes' MMO fans, there are many gamers who prefer strategic games which offer a good taste of reality. What else can get more real than war! A war full of tanks! Tanks in 3D! And all that for free! World of Tanks gives you just that.
World of tanks is a free to play 3D game developed by wargaming.net. A few months after its release in Russia, the game set up a record of Most Players Online Simultaneously on one free to play MMO Server when the total number of players reached 91,311 in January 2011. The reason why this game got so popular is its regard for historical accuracy and variety of vehicles. The game takes you back in time to the World War II setting, one of the favorite periods for gamers. The game features nearly hundred vehicles from America, USSR and Germany. So, if you really want to take control of these indestructible giant tanks, hop on.
PVP Only Gameplay
The makers of this shooter war game probably got their hands on the recipe for a successful and lasting gameplay. The recipe is easy and the only main ingredients here are simplicity and variety. The gameplay really doesn't have a whole plethora of fancy features, but it has got every essential feature necessary to capture player's imagination.
One of the major necessary features is a PvP where you can team up with 15 other players against fifteen more players. This is what makes the gameplay so exciting that you would almost forget that the game simply has no other game made, not even the good old PvE .
As a new player you enter the battleground with a basic lightweight tank. Games matchmaking system automatically teams you up with fifteen other players and the battle starts. World of tanks is not overloaded with numerous game modes or battle objectives. In fact, the objective is pretty close tor reality, you either have to destroy them all or capture their flag.
That might sound too simple and boring, but as the match get started, it only gets better with time. You are not able to spot your enemies on the map unless you have actually detected one on your screen. This requires the players to keep their tanks moving and closer to their enemy's vehicles in order to target them.
You earn credits, rewards and experience points as you progress through the game. Experience points are used for research which will ultimately offer you new upgrades and enhancements for your tank.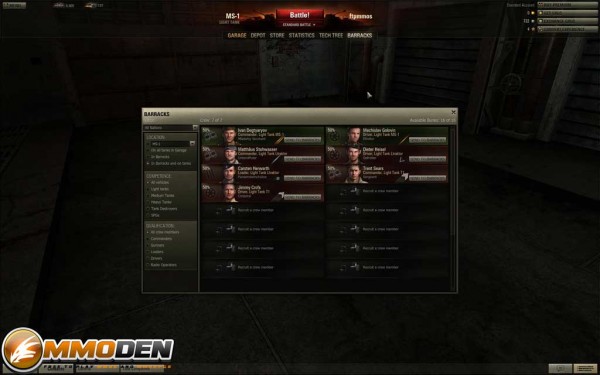 Hire Your Crew
There are several customization options to help you enhance the performance of your tank. You can get amours, guns and camouflage for your vehicle. Now of course, tanks can't fight a battle on their own, they need skilled army men to operate them efficiently. You can find a suitable crew and hire it for your tanks. Each tank can have four crew members.
Radio operator – Hiring a radio operator will increase the range from which your tank can detect an enemy tank.
Loader – A loader helps in cooling down the load time between the shots.
Driver – Getting a driver will fasten the speed of your tank.
Commander – With a commander in command of your tank, you will experience enhanced aiming.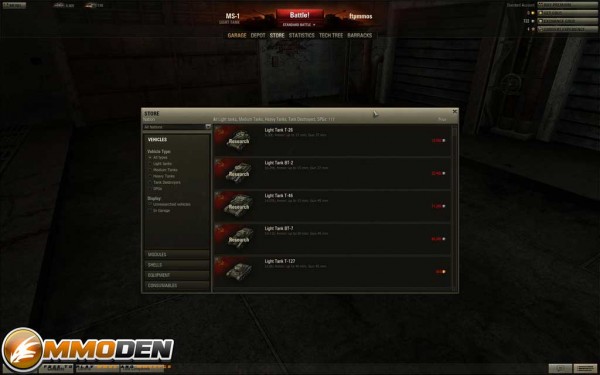 Tons of Tanks!
We have already talked about nearly hundreds of tanks in this game. Now these tanks are divided in ten tiers and five types- light, medium, heavy, Tank destroyer and SPG. Each tank carries a quality of its own i.e.
Lightweight Tank– Lightweight tank might sound like the weakest one, but it has the advantage of speed and agility. Yet, it's true, they don't have a good armor or shooting ability.
Medium Tank– While they are also fast, there firing capability is better than lightweight tanks. They are easy to handle and maneuver in most situations.
Heavy Tanks– This is the real deal. Although they move real slowly, they are good enough to deal lethal damage to other tanks.
SPGs– Self Propelled Guns are the real artilleries and snipers in this game. They have excellent shooting power, range and capabilities but they do lack defense.
Tank Destroyers– As the name suggests, these tanks can make any other machine bite the dust. Yet, they are difficult to handle and maneuver.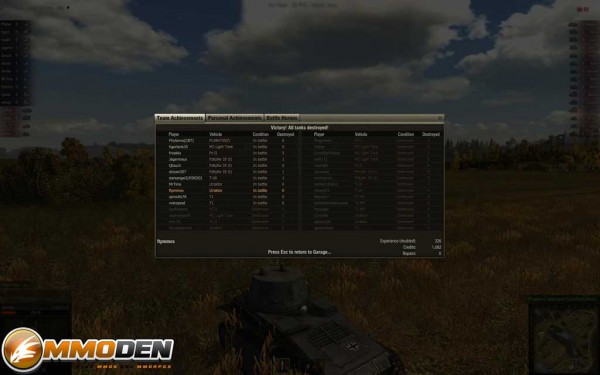 Matchmaking
World of tanks seems to have a very sensible and fair matchmaking system. As a beginner, you wont find yourself pit against scary huge heavy tanks. As you advance and enhance your vehicle to higher tiers, you will find the battles and the opponents getting more furious and ruthless.
Sensibility and smartness of this system doesn't end there. The system keeps giving you variety by putting you in teams with varying skills. For instance, in one battle, you might be on a stronger position playing as one of the main team member, but for another match, you might not be among the higher ranking members. This is what adds variety and excitement to the overall gameplay.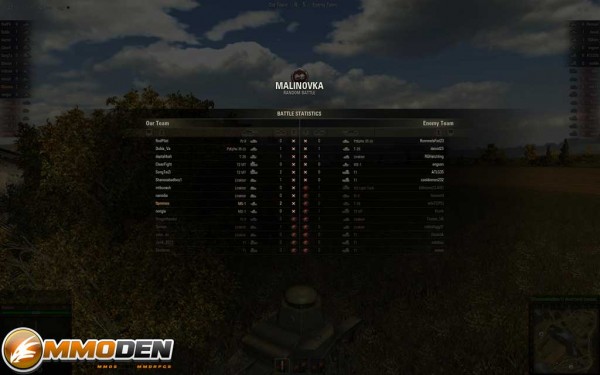 Graphics and Sounds
Graphics is amazingly done in World of Tanks. Almost every tank differs from the other. All the vehicles are perfectly rendered and details are kept close to the real ones. Not only that they are too good for a free to play, they are better than any other tanks we have seen in an MMO so far. There is a variety of maps available but what really surprised us is the fact that each one is considerably unique. You will find your self ruining the perfect alpine meadows to destroying the already-ruined cityscapes.
As for the sound, the quality is equally astonishing as the graphics. While there isn't too much of music, you will constantly be hearing the 'booms and baams' of guns combined with commentary of your commander.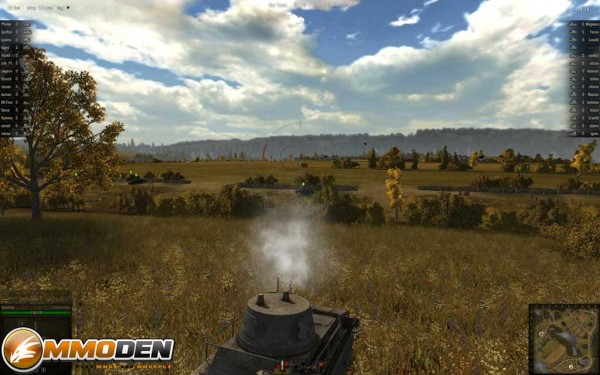 The Final Word
In conclusion, World of Tank is a truly amazing game offering captivating and addictive gameplay despite lack of game modes. The best part is that makers of this game cared enough to put all their best efforts in making it as historically accurate as possible. So whether you are a history geek or a shooting-action aficionado, World of tanks is a must play.