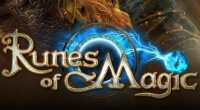 'Treasures of the Desert'. This update adds a new region, the Limo Desert, and a new instance, Kawak's Tomb. You are now able to power up characters to level 62, fight against the guardian of an old coliseum and trade diamonds via a special NPC.
A public battle, known as the 'Yasheedee Catastrophe', is also available across all servers. To prevail in this legendary battle, you must conquer some aggressive foes. In the first phase of the multifaceted encounter, you must use special ropes to capture a horde of nasty worm-like creatures. The second phase challenges you to put as many Resonance Stones as possible in the right place. The more stones you place, the easier it is in the third and fourth phases, where the wicked 'Hardskin Yasheedees' and the formidable 'Crimson Devourer', an exceptionally tough boss, await.
A trailer showing the action-packed Limo Desert together with the dangerous Kawak's Tomb is also available. The region's breathtaking landscapes reveal magnificent buildings and Middle Eastern oases. But caution is strongly advised — conflict has been brewing among the local tribes for centuries, and powerful creatures and wild beasts are preparing for battle. Who will save the day?